---
Transferring your Parent PLUS Loan to your child is a big move. As you retirement age approaches, though, there's definitely good reason to want your now-adult child to assume the debt for their education.
SoFi, a leading student loan refinancing lender, is one of just a few lenders that offers a fast and easy Parent PLUS loan transfers. Here, we'll walk you through the process to complete the transfer online.
What you need to know
The good news is that transferring a Parent PLUS loan through refinancing can often yield a lower interest rate. That means your child may have a lower monthly payment than you've been paying.
It's also important to know that the process of transferring the loan to your child isn't exactly a direct transfer. Rather, your child will refinance the loan through SoFi in their own name. SoFi will pay off the balance of the PLUS loan, and your child will take out a new loan with new loan terms for the same amount. There are no fees for your child to refinance your loan.
Since your child will be taking on this debt, they must meet eligibility requirements. Generally, that means the child must have graduated from a degree program and be able to prove they can financially able to pay off the debt.
Ready to get started? Your child will fill out the application, but you'll need to provide the info on your existing Parent PLUS Loan. Have your child head over to SoFi.com and follow these steps.
1. Create an account
From the home page, your child will click on "Find my rate" at the top right-hand corner.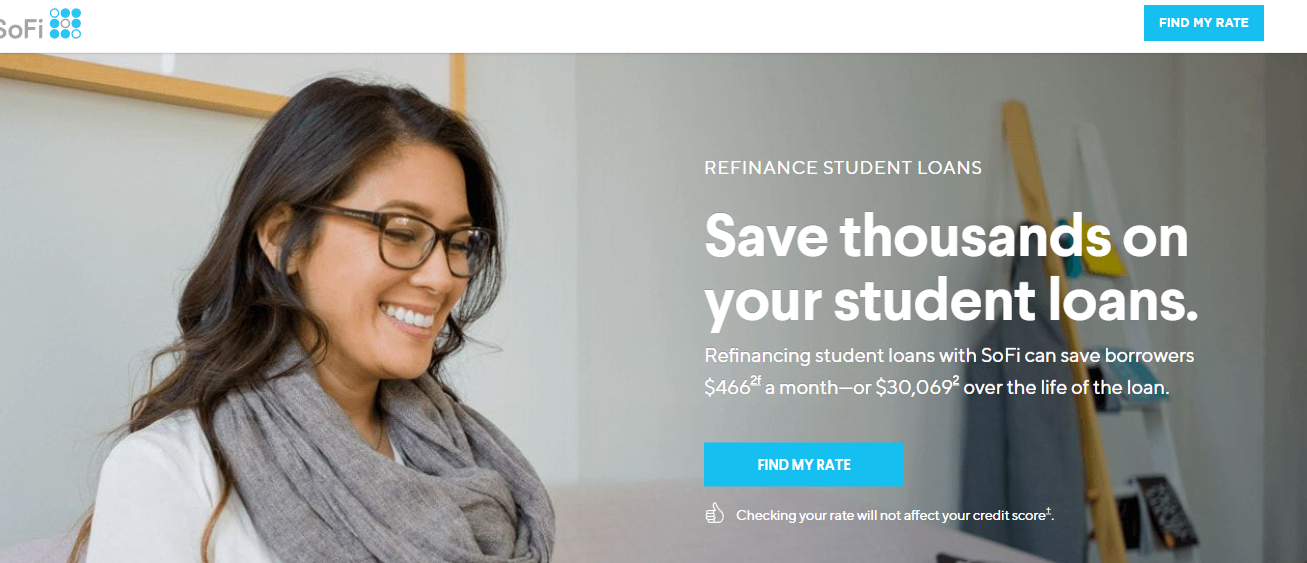 They will need to create an account to proceed with the application.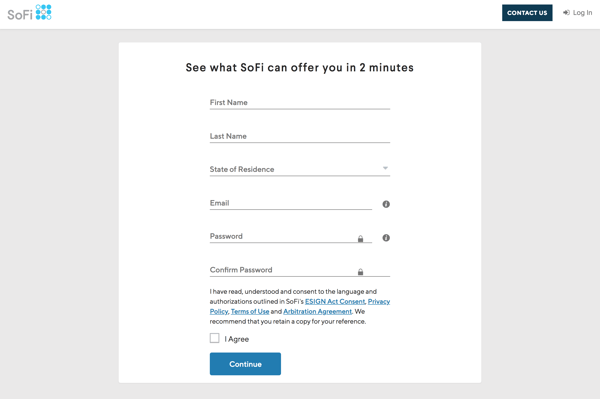 2. Choose the Student Loan Refi option
On the next page, there will be a list of offerings for the types of loans SoFi offers. Don't click on the Parent PLUS Refi option. That option is intended for parents to refi Parent PLUS Loans in their own name.
Rather, to transfer the loan, your child will need to click on the Student Loan Refi option to pull up the correct application.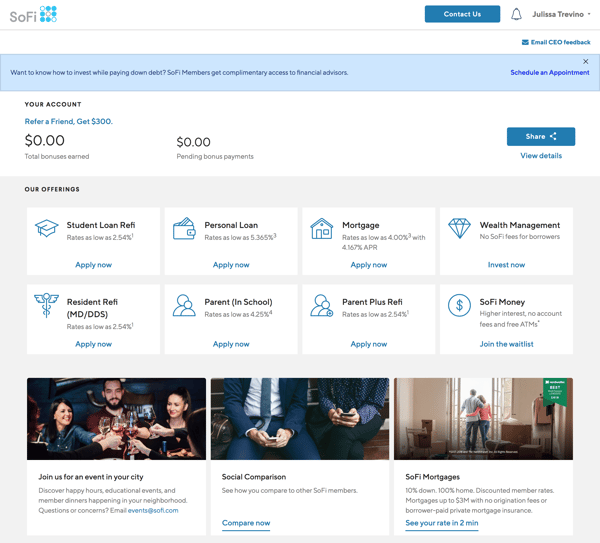 3. Provide information
Now you should be on the application page, where your child will enter some basic information about themselves and the PLUS loan amount. Have them click "Check my Rate" to allow SoFi to pull a soft credit check. This won't affect their credit score.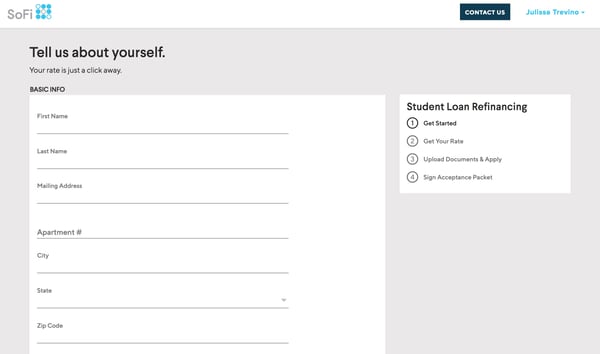 4. See rates and loan options
If your child is conditionally approved, SoFi will show the rates for which they're eligible to refinance.
They will be asked where they want the loan payoff to go, and then will have to provide the account info for your Parent PLUS loan.
SoFi will then request a statement directly from the current servicer, or you can give a current statement to your child to upload to their account. Uploading your most-recent statement may make the process move faster.
5. Complete the transfer
After your child authorizes SoFi to check their credit, they will be given an official loan offer, which will explain the new loan term, monthly payment, and interest rate.
Once your child accepts the loan terms, SoFi will pay off your Parent PLUS loan.
However, don't forget to that you're still responsible for the loan until the loan has been refinanced in your child's name. Don't stop making payments until you are certain your balance has been zeroed out.

Learn more about transferring your Parent Plus Loan with SoFi now.