Taking out a Parent PLUS loan for your child is a great way to get them started in the world. But if your child is a well-established adult with a steady income now, it may be time to pass the loan off to them—and a lot of parents make that decision.
The difficulty is that the federal government doesn't let you transfer the loan to your child's name, and it can be a challenge finding a lender who will do it. CommonBond is one of the few who make it possible.

How it works
Technically, you're not transferring the Parent PLUS loan to your child unchanged. What you're actually doing is refinancing your federal loan to a private loan under your child's name, with their permission.
Before you make the move, it's important to know that the new loan with not retain some perks of federal loans, such as access to income-driven repayment plans and student loan forgiveness for public service employees. However, it can gain your child a lower interest rate on that loan, which can lower monthly payments or save money over the life of the loan.
Parent PLUS loans carry as much as 7% interest, depending on when the loan was disbursed. If your child has good credit, they could refinance that loan for as little as 2.57% with CommonBond.
Here's how to get it done.
See Also: How to Transfer Your Parent PLUS Loan to Your Child With Laurel Road
1. Plan to do it together
To complete the process, both you and your child need to provide information—your child will be asked about their income, living situation, education, and other details about their life; and you'll need to upload your loan documents. So it's a good idea to sit down and do this together, in person or over the phone.


2. Go to the CommonBond website
Head on over to the CommonBond website. Hover over the Refinance section and click on "Refinance Student Loans."
Note that if you click on "Refinance Parent PLUS Loans," which would be the intuitive choice, the system will walk you through refinancing your Parent PLUS loan in your own name. In order to refinance in your child's name, your child needs to lead the application process.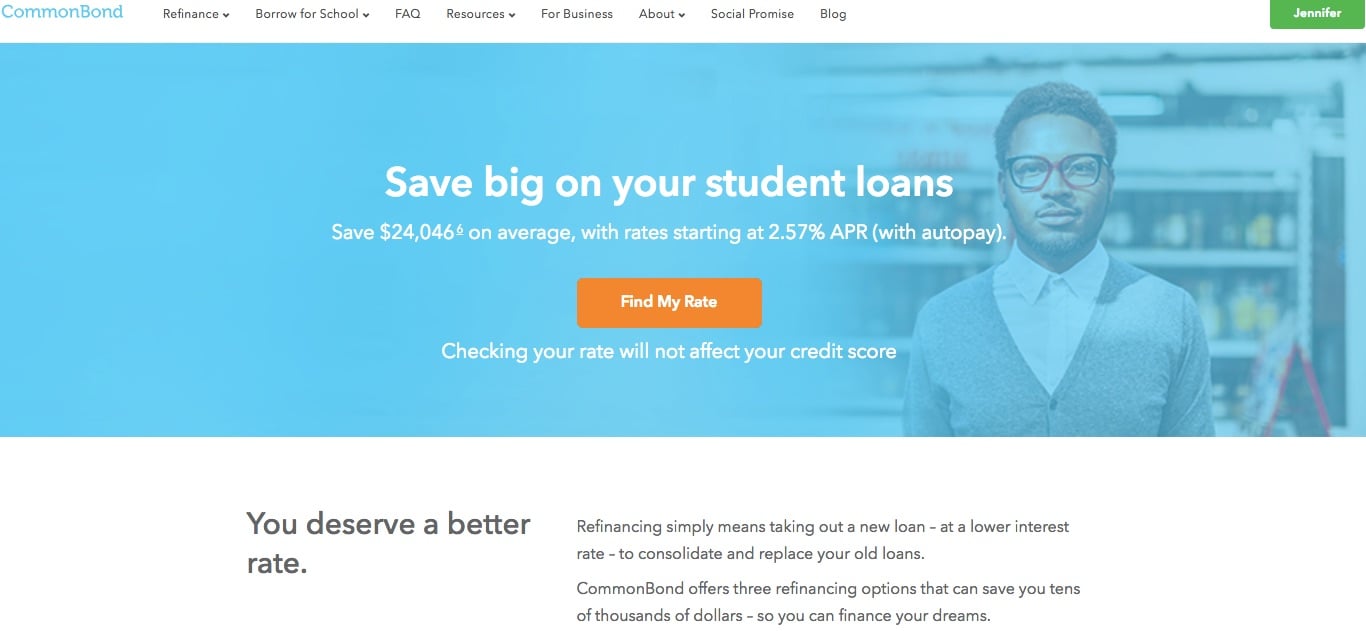 Go ahead and click on the orange button, "Find My Rate."


3. Start your application
To start the process, CommonBond will ask about your child's first and last name and email address.
4. Tell CommonBond about your child
At this point, CommonBond will ask for some information to determine the interest rate they can offer. Your child will need to fill out the following info:
The next few screens will ask about your child's degree, the amount of the loan to be refinanced, income, job status, living situation, and more: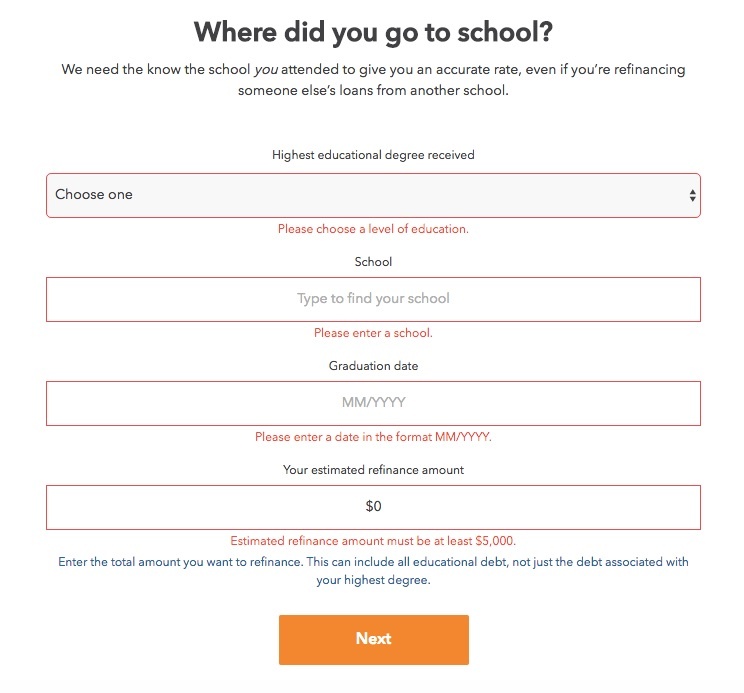 CommonBond needs this information in order to determine your child's financial status and decide on an interest rate offer.


5. Submit your information
On the last screen before they determine their offer, CommonBond will ask for the last four digits of your child's social. They will then do a soft pull--which will not affect your child's credit.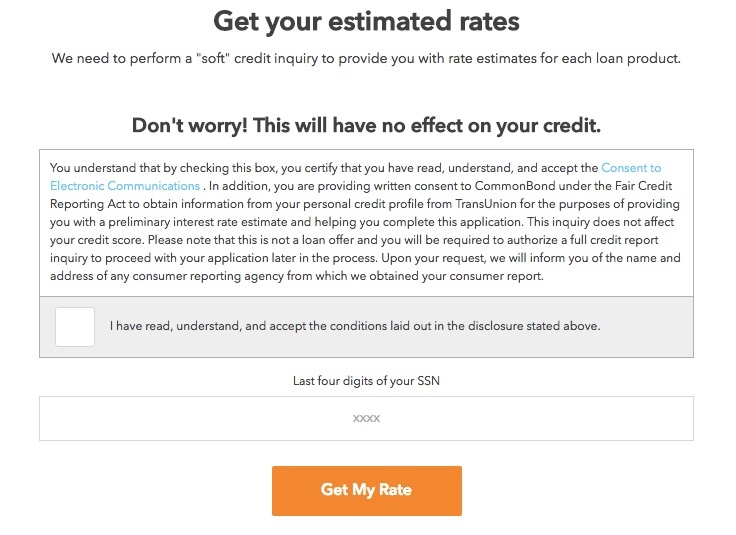 At this point, CommonBond will provide you and your child with an estimated interest rate for a refinanced loan. If you accept the offer, they'll then ask you to provide loan statements and other documentation in order to finalize the process.
You'll still be responsible for the loan up until the refinancing is complete. The process should take about 20 minutes or less, however, and CommonBond's helpful staff is always available via live chat if you have questions.
Thinking of refinancing? Check out Refi Ready to see how much you could save.