Where to go for a Cheap Vacation in the South: 5 Places to Check out
There's nothing like southern hospitality. Go down there for some stick-to-your-ribs home cooking, world-class music, and a culture all its own. You'll be surprised how far your dollars will stretch and how good what you get is.
So where can you can you go for a cheap vacation in the southern U.S.? Here are five places to check out.
1. Raleigh, North Carolina

Raleigh is the talk of the South. It's all dressed up and waving the welcome flag. Life is teeming downtown, with coffee spots, restaurants and bars. Music is as much a part of the city as the food. Both are big-city quality without extravagant big-city prices.
Tickle your palate with awesome BBQ, Indian, dim sum, or with classic southern specialties like fried green tomatoes, deviled eggs, collards, fried chicken, boiled peanuts and pickled peppers. When your belly is full, walk it off in the Warehouse District. Don't miss CAM Raleigh (Contemporary Art Museum), boutiques and Boxcar Bar + Arcade.
Raleigh has a slew of festivals year-round. Plan your trip around one that matches your interest.
There are many affordable hotel options including the Residence Inn by Marriott downtown. Enjoy some drinks up on the rooftop terrace while you congratulate yourself on your budget vacation planning skills.
2. Panama City Beach, Florida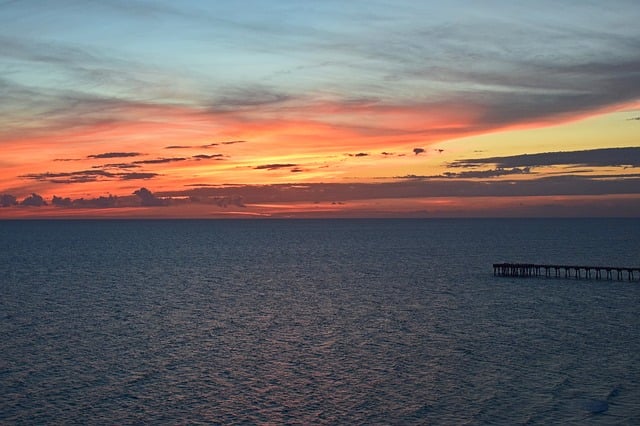 You may think of Panama City Beach as a hangout for rowdy spring breakers, but it's much more than that. Surprisingly, this is also a family destination.
Take your pick of watersports. Kayak, paddleboard, snorkel, swim, or just chill on the beach. If boats are your thing, you're in luck. Get on board for a sunset cruise, a dolphin tour, or perhaps deep-sea fishing. Another popular spot is Shell Island.
Panama City Beach is a water wonderland. Shipwreck Island Waterpark has three million gallons of water, including a 500,000-gallon wave pool. At Gulf World, swim with dolphins and get up close with stingrays and sea lions.
If you like looking at water more than getting wet, there's plenty else to amuse you, like golf, and for the young folk, putt-putt. Bike and walk the many trails and parks. Do check out Pier Park with its array of shops, live music spots, restaurants, special events and more.
Not only is there a thriving food scene, you have variety and it won't break the bank.
3. Natchez, Mississippi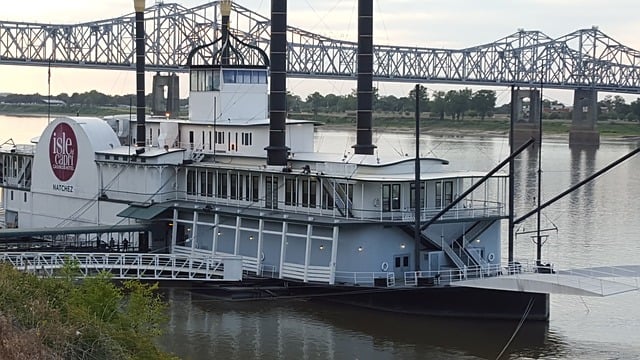 Natchez may have a lot of Civil War history, but that doesn't mean it's not relevant today. Quite the contrary.
For starters, it's cool enough to have the Old South Winery, Natchez Brewery, and the Charboneau Rum Distillery. Venture to the Natchez Bluffs and the Under-the-Hill neighborhoods and you'll get an awesome view of the good old Mississippi River — and some good eats too.
The Camp restaurant is the spot for watching the river, other folks, or the ball game. This spirited eatery serves up a wide range of sliders, grilled catfish Caesar salad, and broccoli beer cheese soup. Oh, and speaking of beer ... there are some 18 regional beers to choose from during your visit.
You will want to tour the historical mansions that are straight out of central casting, think Gone With the Wind. Then there are the downtown shops, boutiques, and the St. Mary Basilica.
Rolling River Bistro and Biscuits & Blues are popular places to hear music. Make your trip special by staying in centuries-old homes like GardenSong B&B.
4. New Orleans, Louisiana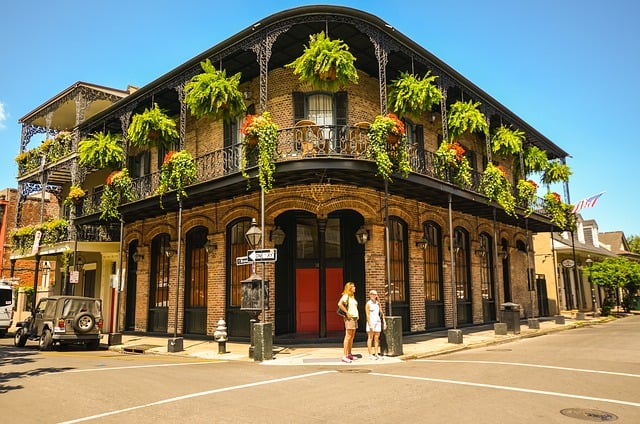 There's always something going on in NOLA. Nearly every weekend there is some sort of festival, and many of them are free.
Just stroll the streets in the French Quarter and you'll likely hear music. When it comes time to party, hit Frenchmen street for not only great music and cheap drinks, but you might even see inspired musicians playing on street corners and folks dancing in the street.
New Orleans is known for its cuisine. But rest assured you don't have to pay a fortune everywhere you sit down. For some of the best eats in the city, locals go to We Dat's Chicken & Shrimp.
Airbnb selections are widely available so you don't have to fret about inexpensive places to lay your head after the party's over.
5. Houston, Texas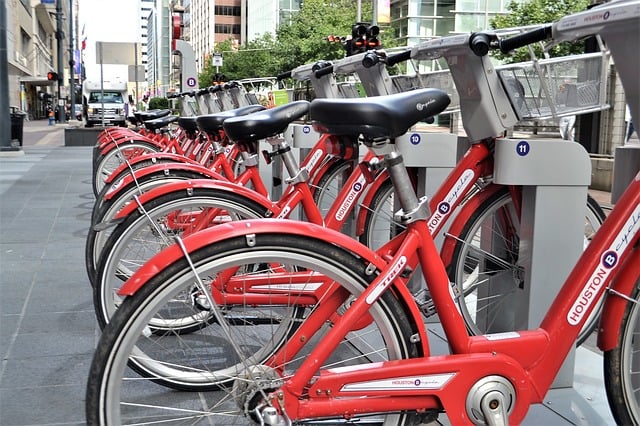 They do things big in Texas, but that doesn't mean everything is expensive.
In Houston you can enjoy movie screenings and other events at Market Square Park. Depending on the season, local musicians entertain at Discovery Green park downtown. The Houston Arboretum and Nature Center has five miles of trails. Get your walk on for free.
Port Houston offers a free, 90-minute, educational cruise along the Houston Ship Channel. Houston restaurants can compete with some of the best, yet you can find good and affordable food, especially when it comes to BBQ, Thai, and Mexican cuisines.
Other ways to save
Learning to stretch a dollar is also key in paying back your student loans. Student loan debt can be onerous, but if you make smart moves, like refinancing or carefully thinking through which repayment plan you will use, it can be easier to find the money to do things like take that vacation. Enjoy!